The Cumbria Crystal Sabre Collection
Those looking for a classic aesthetic that exudes effortless elegance will surely be drawn to our Sabre glassware. Sabre features a meticulous hand-cut design that is simple in appearance but incredibly complex to craft, taking many years of skill. The result is a stunning stylistic concept with a practical effect, allowing the hand to hold each vessel comfortably.
11 products
Filters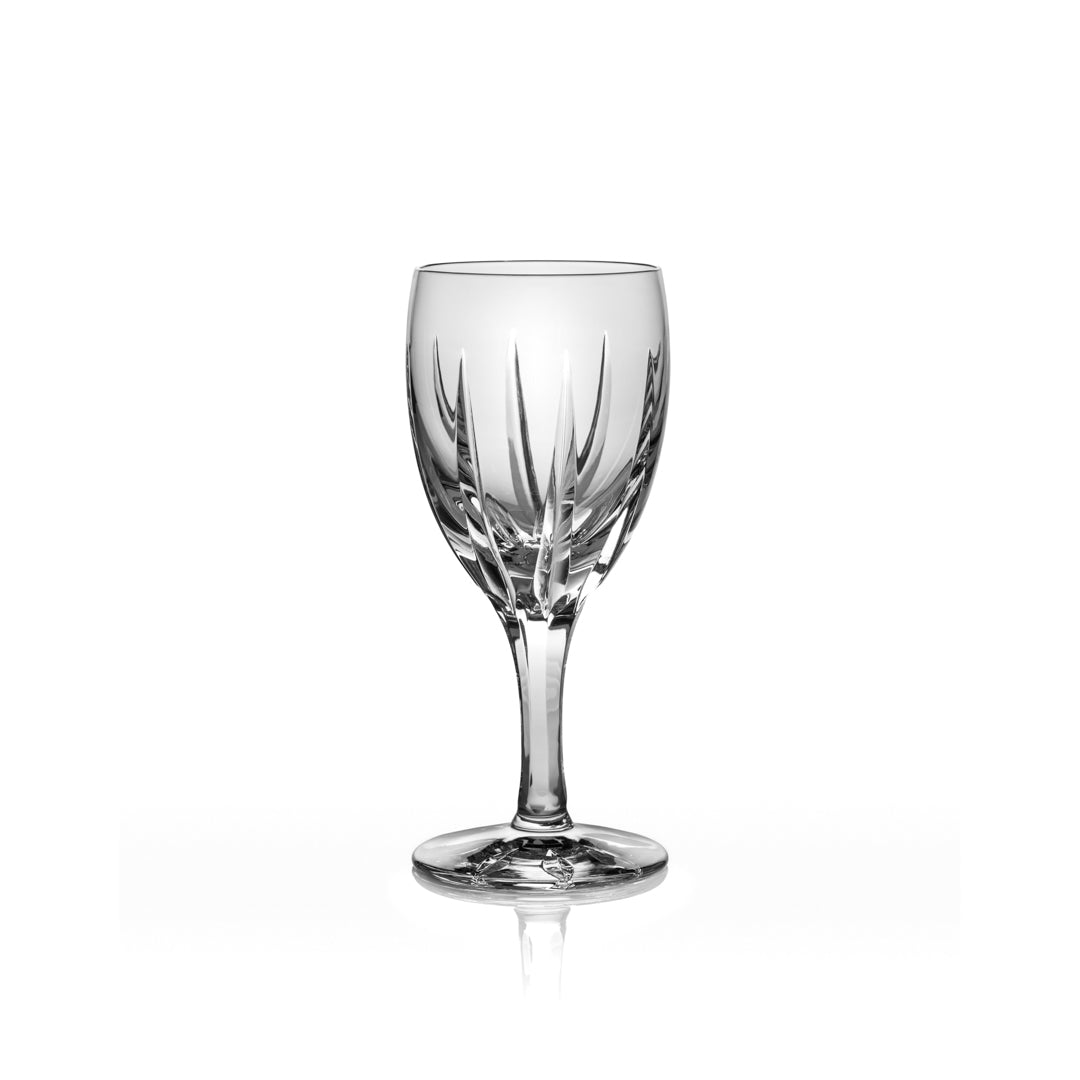 Traditional crystal that will transform your barware collection.

For some, there is no stepping away from the classic designs of decades gone by, where the adage, 'if it is not broke, do not fix it' certainly rings true.
Our Sabre collection pays homage to traditional crystal design, imbuing each piece of glassware with our unmistakable Cumbria Crystal twist and hour upon hour of hand cutting from our artisan craftspeople. Each item of crystalware takes a minimum of 10 days to complete, making every glass a real labour of love.
The deceptive simplicity of this popular collection is rooted in classic design. Each hand-cut piece of crystalware features deep cuts extending down the side of the vessel, flowing down to the stemware; the appearance transforms into a series of subtle flat facets, or when concerning our barware, larger flat flutes. This simple stylistic concept is incredibly complex to cut, demanding unparalleled precision, technique and skills from our artisan craftspeople.
Among the Sabre range, you will discover all that you need to completely transform your barware into one cohesive, eye-catching collection, including champagne, gin, and whisky glasses, plus an attractive choice of stemware, carafes, and crystal decanters – the ideal additions to make any formal gathering an extraordinary occasion.