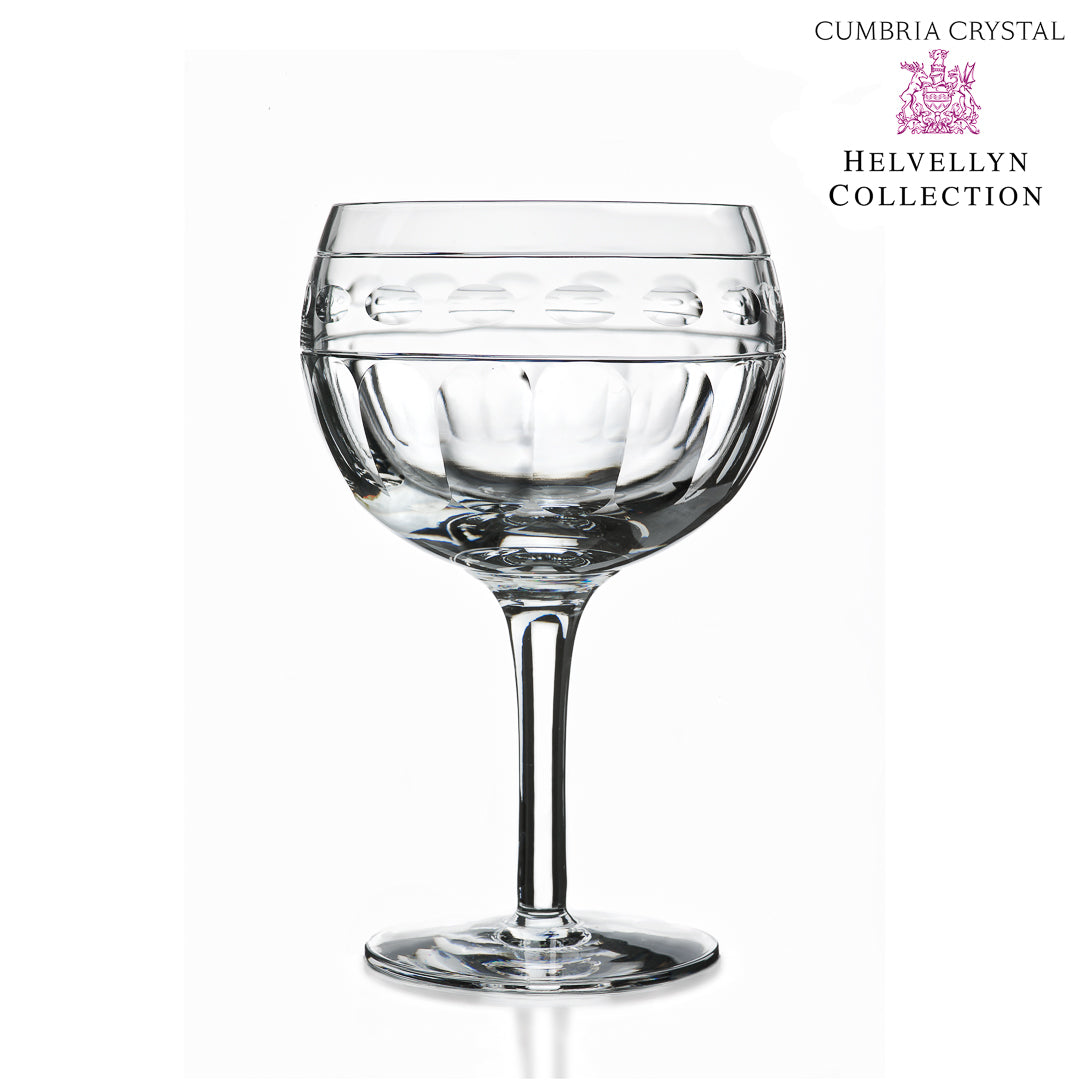 Helvellyn Gin Glass (Engraving - 3 hollows removed)
SKU: ENG-SW-740-HY-HOL
---
This Helvellyn Gin Glass is specially modified to accept personalised, engraved messages: ENG-SW-740-HY-HOL

This glass has been modified to create space around the top suitable for the inclusion of a bespoke engraving. THREE decorative hollows in the rim have been removed to create an area ideal for A short message, names or dates.

Our new style gin glass, this increasingly popular balloon-shaped glass is ideal for a classic Gin; Tonic. The Copa-style glass originally comes from Spain, called a Copa de Balon which dates back to the 1700s in the Basque region of northern Spain. All gin drinkers can appreciate the bowl-sized capacity that helps to infuse ice and fresh flavours together whilst containing the ingredients aroma. Also, the elegant stem keeps your hand from warming the glass and melting the ice, helping you to fully savour well-made cocktails.

Helvellyn is one of our traditional collections with its origins firmly rooted in Jacobean design. The elegant pattern of flutes and olives was designed by Lady Grania Cavendish in 1976.

This collection is favoured for formal dining & entertainment by most British Embassies, Consulates and Residencies around the world. As such it has featured in many films and TV series as it represents a timeless elegance and aspirational lifestyle.
The name Helvellyn shares its name with one of the most significant and spectacular mountains in the stunningly beautiful English Lake District National Park which is close to the Cumbria Crystal Factory.

H:17.5cm; Ø10.5cm; 500ml

Please note that the cost of engraving is not included in the price of this product as this is determined by the complexity of your design or message.

Please contact us to discuss the exact wording of your message and supply us with a black and white (jpeg/tiff/psd) copy of any imagery or logo you wish to be included. Our engraver will review this with you & offer advice before finalising the artwork. The quote for the engraving will be raised separately.


Correspondence relating to engraving should be sent to engraving@cumbriacrystal.com  quoting your order number.
Standard collections - Our products are handcrafted by our small team of artisans on a made-to-order basis. If your product must be handcrafted especially for you, we will be in touch to inform you of this and advise you of an anticipated delivery date. You will not have to wait any longer than 8 weeks if we do not have your order in stock, but we always endeavour to deliver to you much sooner than this. If we are unable to deliver your order in time for a special event, you will be given the option of a Commissioning Letter that can be gifted whilst waiting for your crystal to arrive. Please state in your Order Notes if you require for a certain date.
The Outlet at Cumbria Crystal - All items featured in The Outlet are in stock.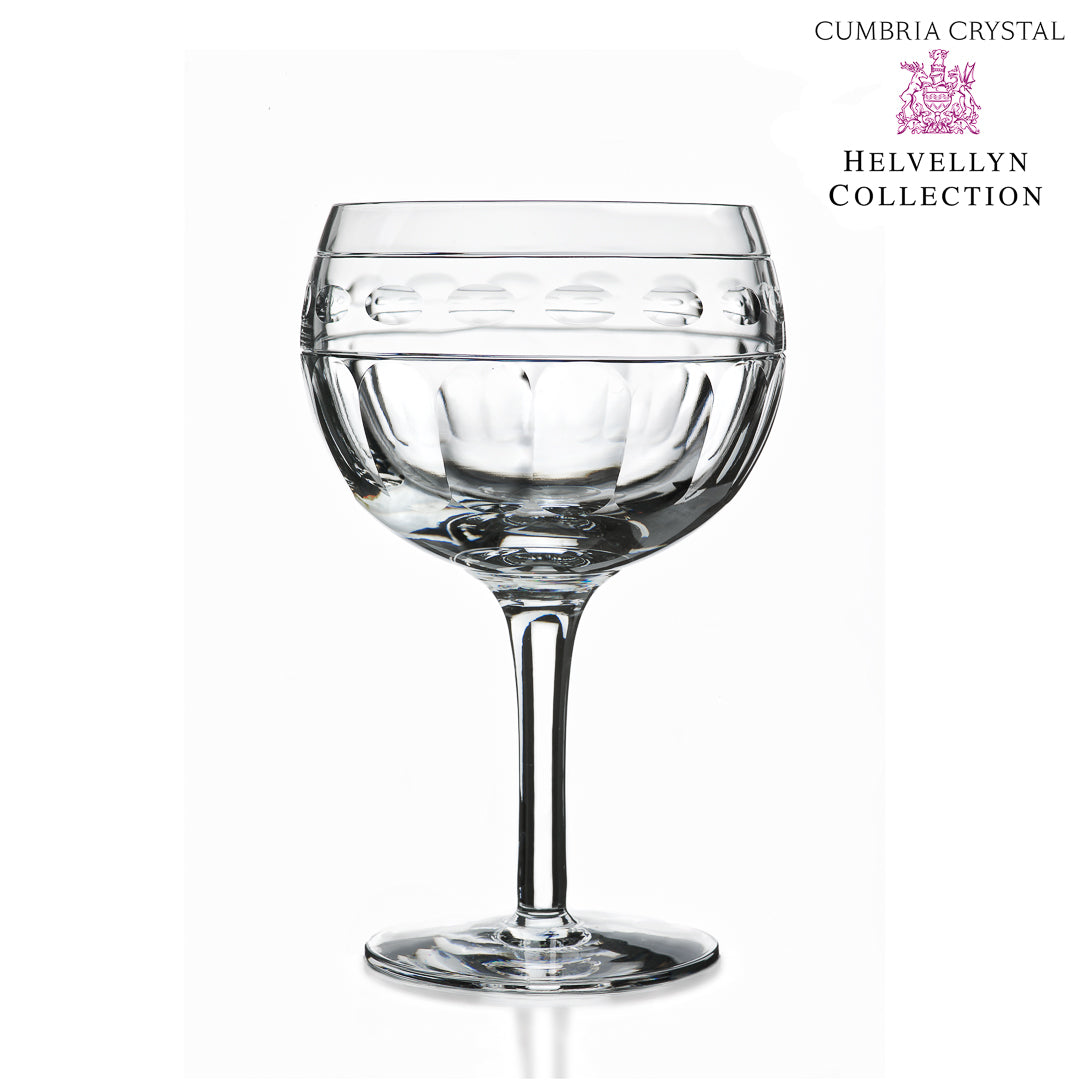 Helvellyn Gin Glass (Engraving - 3 hollows removed)
Sale price

$345.00
Regular price
Choose options