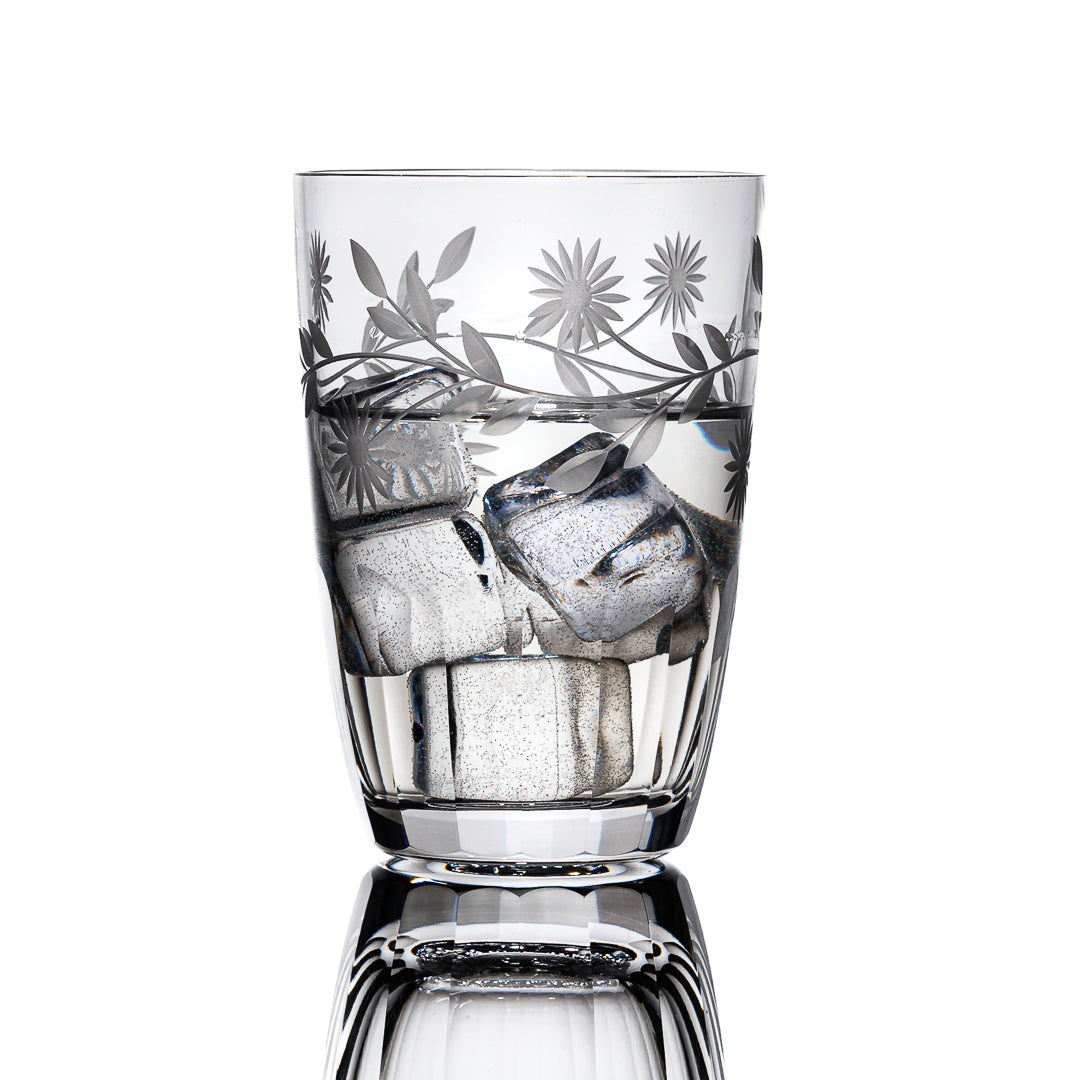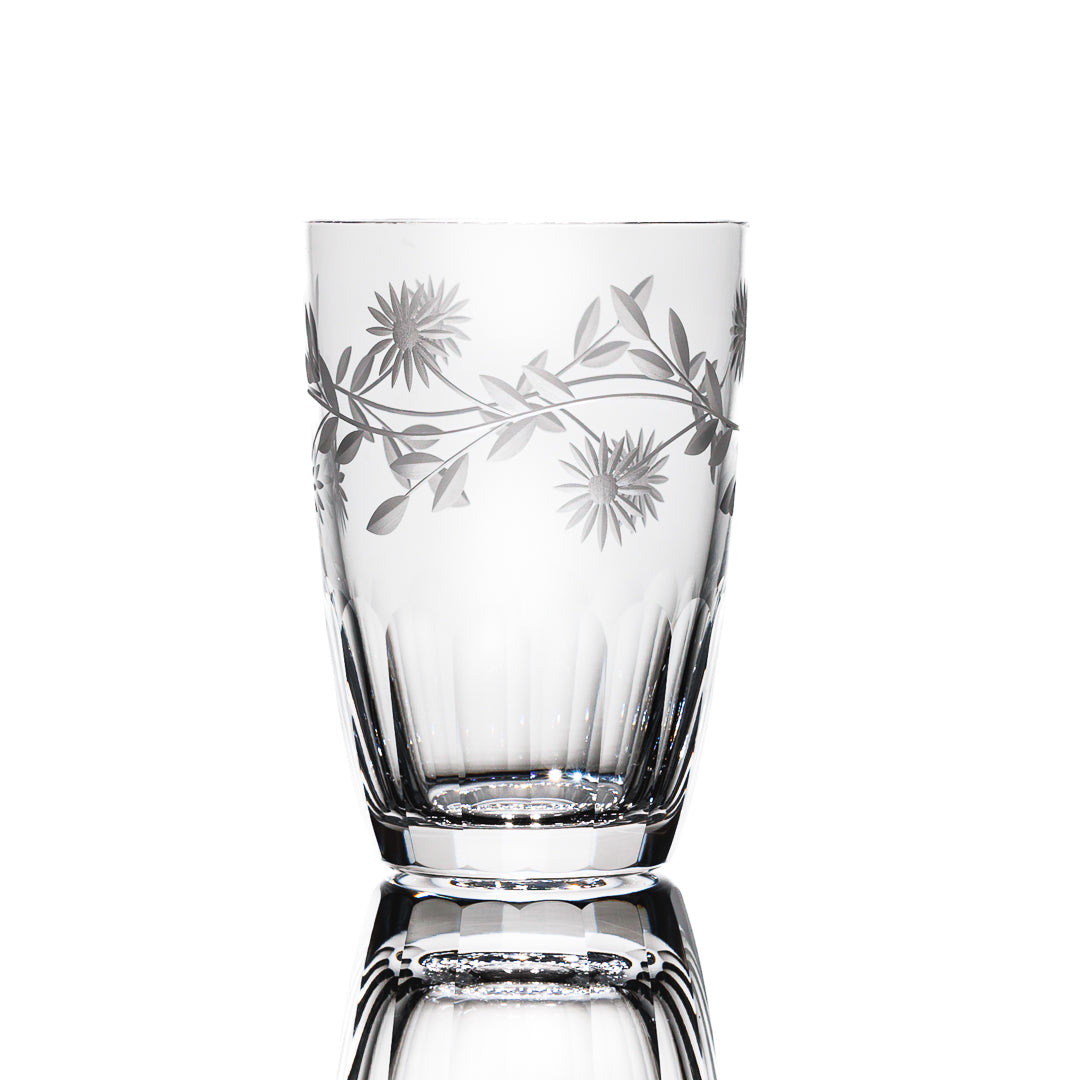 Sovereign - Jumbo Tumbler (The Outlet)
SKU: BT-112-SOV-FO
---
Sovereign Jumbo Tumbler: BT-112-SOV-FO


This large large glass is suitable for soft drinks and refreshments requiring ice and other additives.

Launched in Spring 2023 this large, elegant tumbler forms part of the first non-geometric collection of hand-blown and cut crystal bar and stemware produced by Cumbria Crystal. The organic, floral theme is inspired by nature and hand carved into the crystal. As in nature, each and every piece is very slightly different.

The decorative floral coronet gently wraps around the glass creating a stunning natural floral design.

The tumbler benefits from the addition of fifteen hand-cut flutes which radiate from the base of the glass to the height of 6.5cm. These are hand-cut using a two-stage diamond roughing and sandstone smoothing process, adding an extra degree of sparkle and sophistication.

H:16cm; Ø9cm; 500ml

Crafting exclusively by hand inevitably means that some products do not achieve the rigorous quality standards we demand to be classified as Premium Quality. Outlet Products have one or more minor variations to our gold standard. These are made with exactly the same love and car, but are only available as-and-when we have them in stock as they are not made to order. If you don't see something you want please check again in a few weeks as we may have crafted more, or consider the Premium Quality option.
Standard collections - Our products are handcrafted by our small team of artisans on a made-to-order basis. If your product must be handcrafted especially for you, we will be in touch to inform you of this and advise you of an anticipated delivery date. You will not have to wait any longer than 8 weeks if we do not have your order in stock, but we always endeavour to deliver to you much sooner than this. If we are unable to deliver your order in time for a special event, you will be given the option of a Commissioning Letter that can be gifted whilst waiting for your crystal to arrive. Please state in your Order Notes if you require for a certain date.
The Outlet at Cumbria Crystal - All items featured in The Outlet are in stock.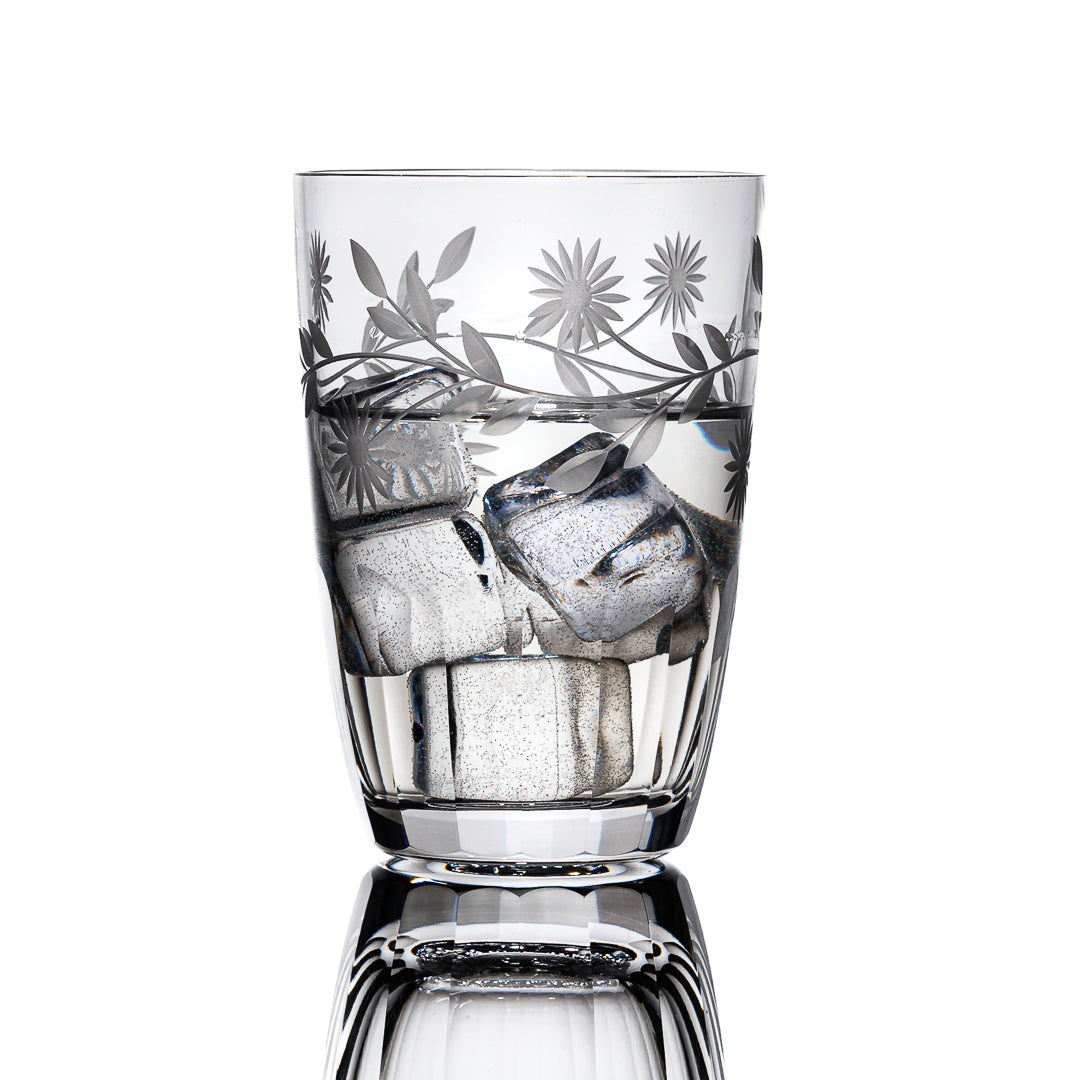 Sovereign - Jumbo Tumbler (The Outlet)
Sale price

$180.00
Regular price

$275.00
Choose options