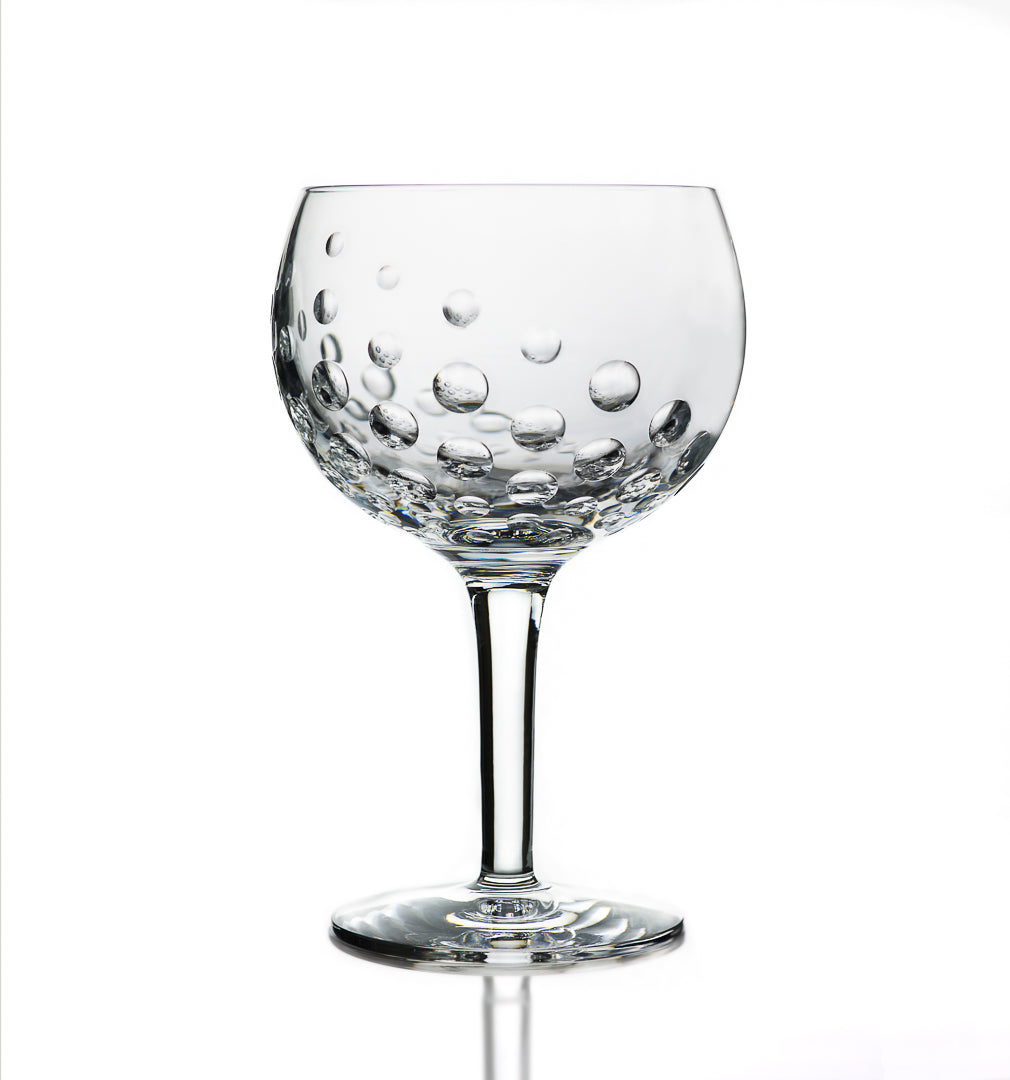 Luna Gin Glass (The Outlet)
SKU: SW-740-KER-FO
---
Luna Gin Glass: SW-740-KER-FO


The LUNA gin glass is the result of a collaboration between Cumbria Crystal and MA / PhD students from the Royal College of Art. Each year Cumbria Crystal develops a design brief, invites selected artists and designers to participate, hosts a three day factory visit with specialist skills training; provides access to resources to help develop prototypes. A proportion of the proceeds from this project go towards supporting the selected designer through his post-graduate studies for two years.


This increasingly popular balloon-shaped glass is ideal for a classic Gin; Tonic. The Copa-style glass originally comes from Spain, called a Copa de Balon which dates back to the 1700s in the Basque region of northern Spain. All gin drinkers can appreciate the bowl-sized capacity that helps to infuse ice and fresh flavours together whilst containing the ingredients aroma. Also, the elegant stem keeps your hand from warming the glass and melting the ice, helping you to fully savour well-made cocktails.

This glass is suitable for engraving bespoke messages

H:17.5cm; Ø10.5cm; 500ml

Crafting exclusively by hand inevitably means that a small proportion of our products do not meet our standards to pass the rigorous quality checks required to be assessed as Premium Quality. These are classified as Slightly Imperfect or Outlet Quality. Slightly Imperfect products will have minor inconsistencies such as small bubbles, stones, slight discoloration, or subtle variations in size or weight. Customers for whom compromise is not an option should consider our Premium Quality alternative.
Standard collections - Our products are handcrafted by our small team of artisans on a made-to-order basis. If your product must be handcrafted especially for you, we will be in touch to inform you of this and advise you of an anticipated delivery date. You will not have to wait any longer than 8 weeks if we do not have your order in stock, but we always endeavour to deliver to you much sooner than this. If we are unable to deliver your order in time for a special event, you will be given the option of a Commissioning Letter that can be gifted whilst waiting for your crystal to arrive. Please state in your Order Notes if you require for a certain date.
The Outlet at Cumbria Crystal - All items featured in The Outlet are in stock.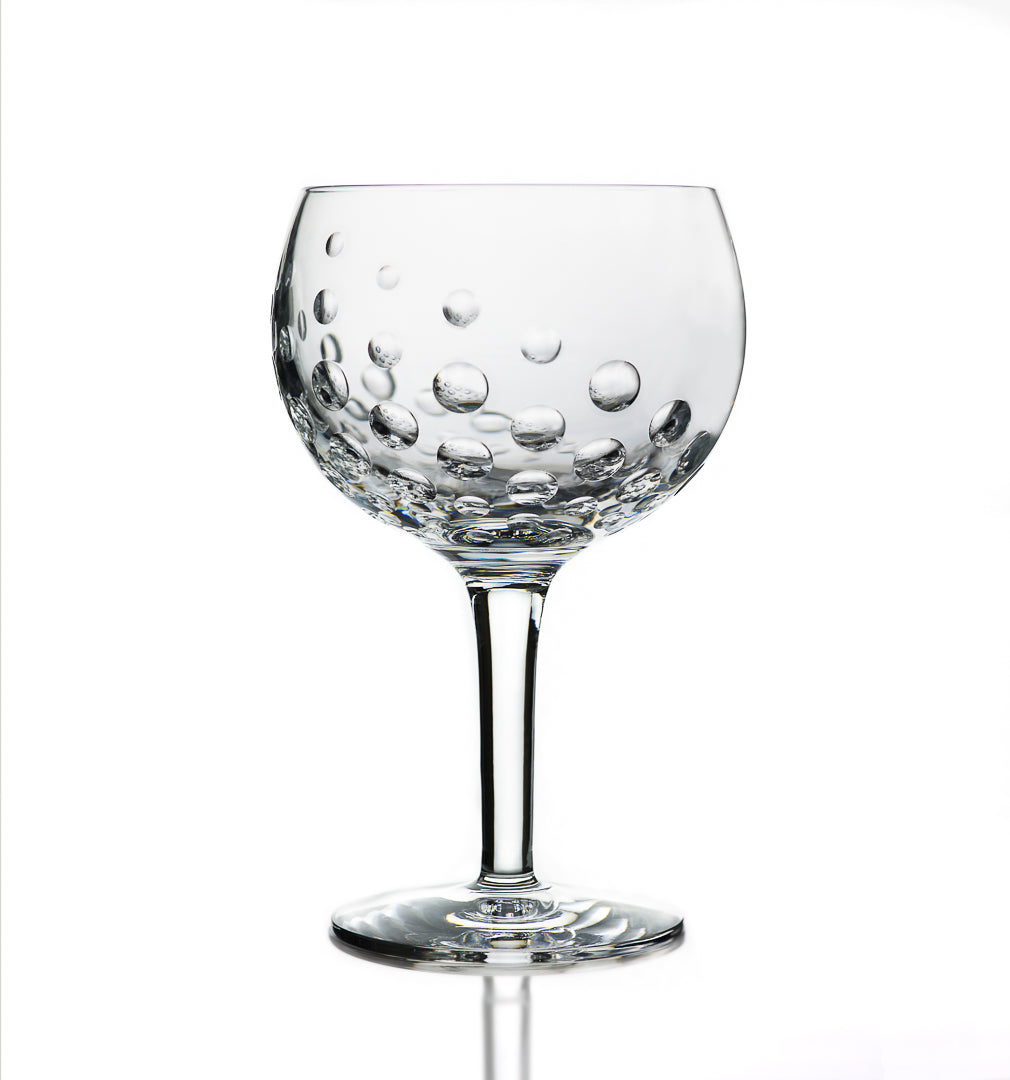 Luna Gin Glass (The Outlet)
Sale price

$195.00
Regular price

$325.00
Choose options