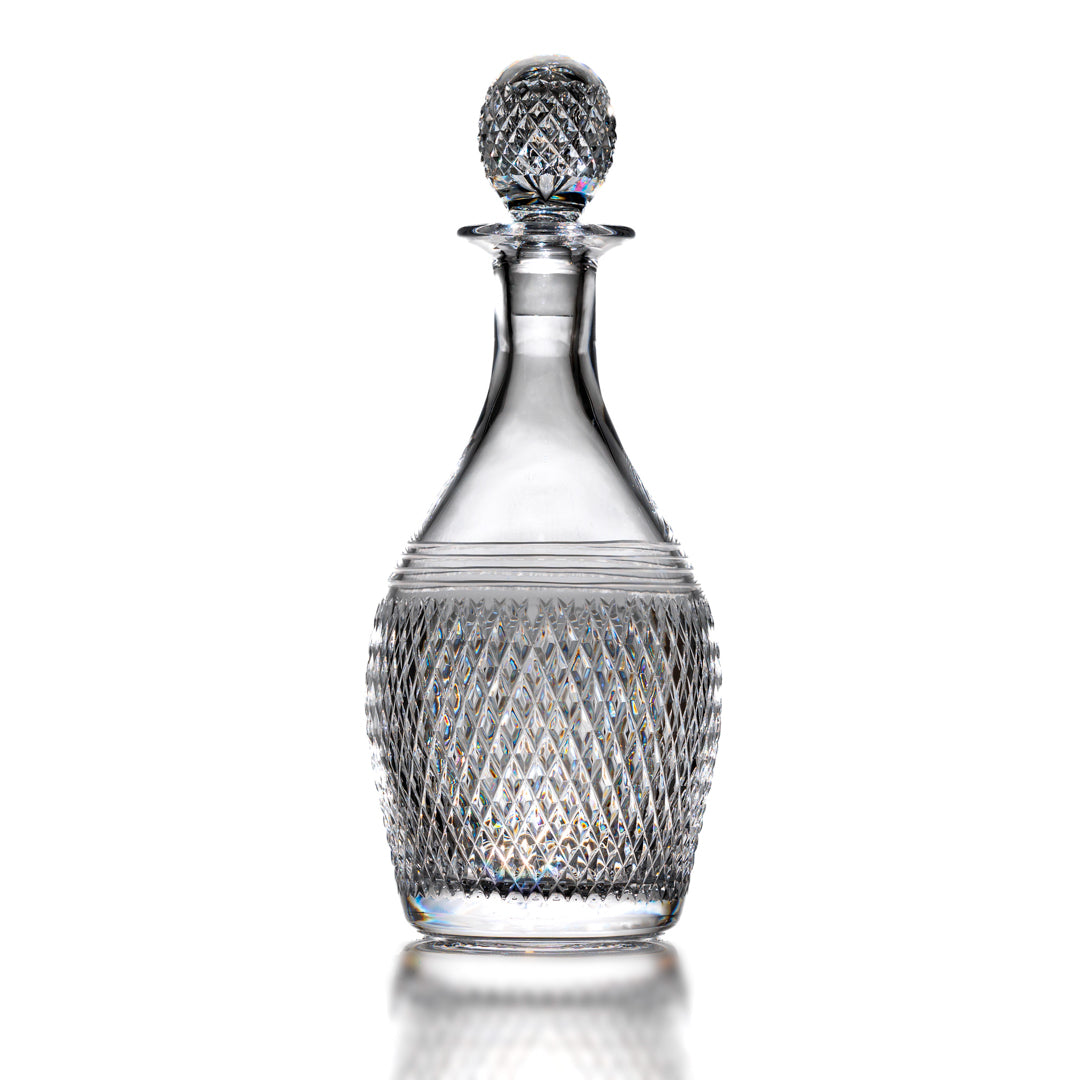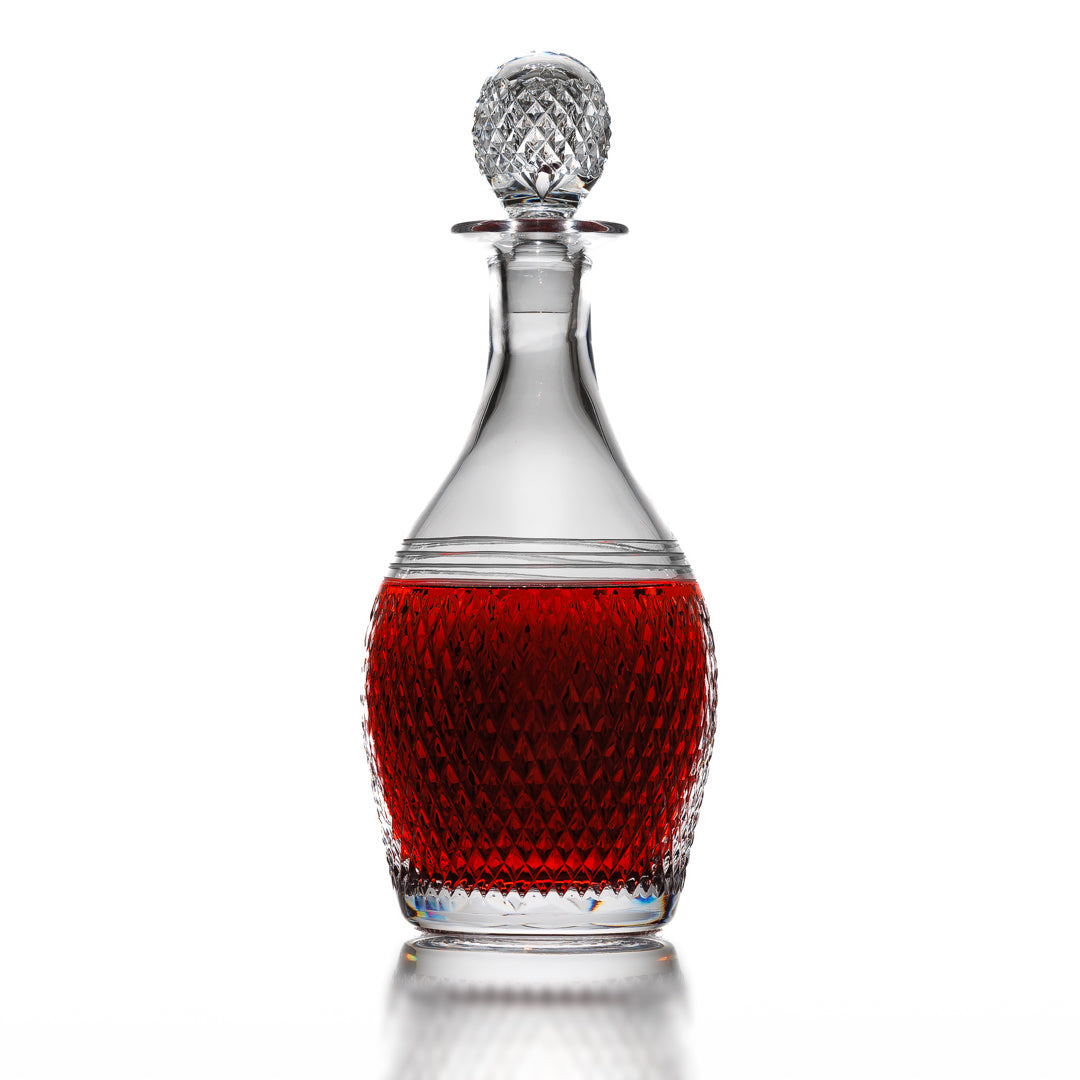 Four Rings - Magnum Wine Decanter (The Outlet)
SKU: DC-203-THIRL4-FO
---
Four Rings - Magnum Wine Decanter (Outlet Stock): DC-203-THIRL4-FO

This impressively large decanter is ideal for serving red wine or claret. Its large capacity enables the contents to breathe quickly to present the wine at its very best.

As well as beautiful, this collection is tactile, featuring an elaborate hand-cut decorative diamond pattern, topped off with four delicate 'rings' that encircle the glass.


The sharpness of the diamond cut is achieved by hand-cutting the crystal on a diamond lathe, a process taking many hours, combined with the timeless properties of 24% lead crystal. Together these create an incredible kaleidoscope of sparkling light making the collection truly impressive.

Cumbria Crystal is the only producer of LUXURY completely hand-made, English 24% lead-crystal in the United Kingdom and one of the leading companies globally. The small team of 24 highly skilled artisans are committed to mastering processes which have hardly changed in the last 2000 years.

H:36cm; Ø15cm; 1750ml

Crafting exclusively by hand inevitably means that a small proportion of our products do not meet our standards to pass the rigorous quality checks required to be assessed as Premium Quality. These are classified as Slightly Imperfect or Outlet Quality. Slightly Imperfect products will have minor inconsistencies such as small bubbles, stones, slight discoloration, or subtle variations in size or weight.

Standard collections - Our products are handcrafted by our small team of artisans on a made-to-order basis. If your product must be handcrafted especially for you, we will be in touch to inform you of this and advise you of an anticipated delivery date. You will not have to wait any longer than 8 weeks if we do not have your order in stock, but we always endeavour to deliver to you much sooner than this. If we are unable to deliver your order in time for a special event, you will be given the option of a Commissioning Letter that can be gifted whilst waiting for your crystal to arrive. Please state in your Order Notes if you require for a certain date.
The Outlet at Cumbria Crystal - All items featured in The Outlet are in stock.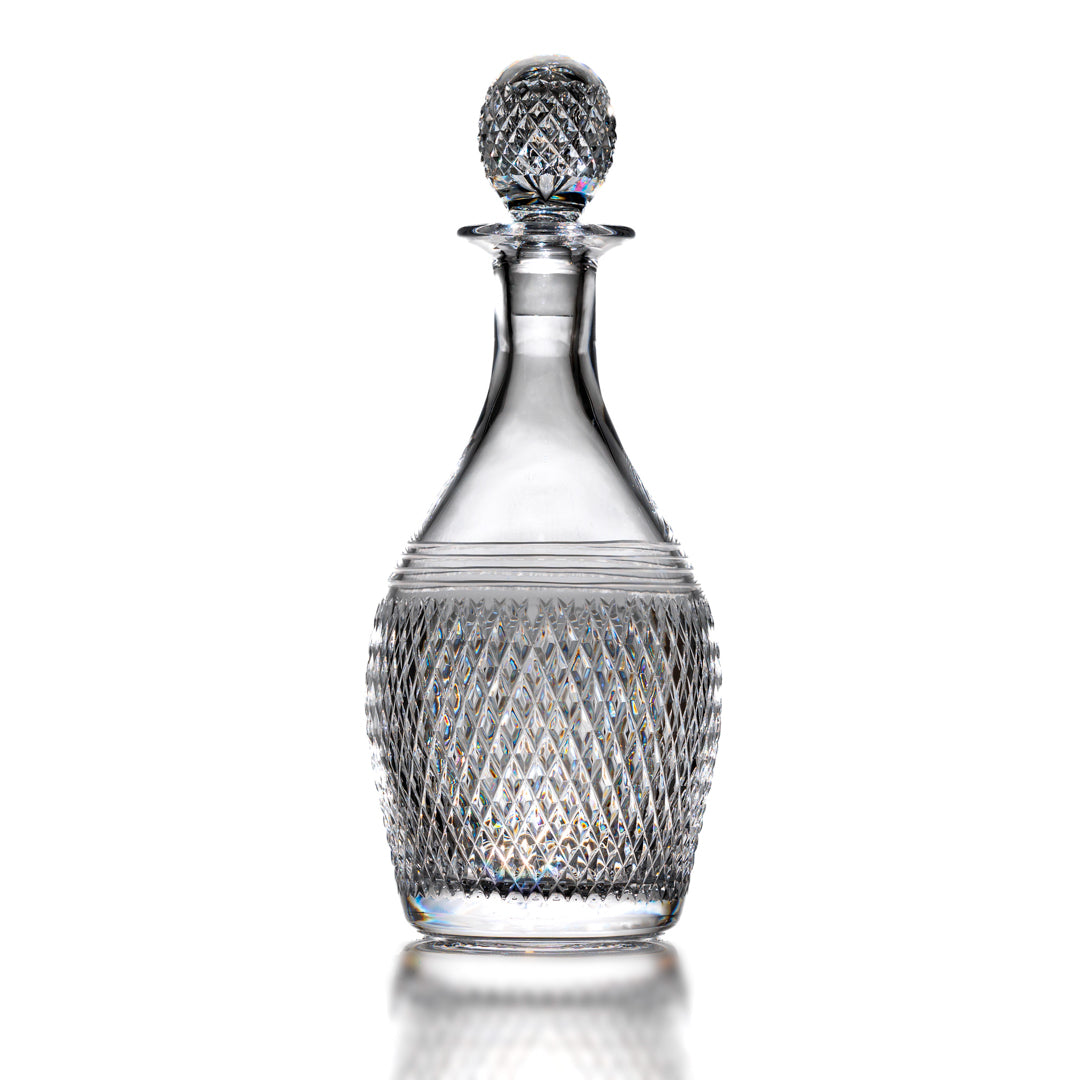 Four Rings - Magnum Wine Decanter (The Outlet)
Sale price

£395.00
Regular price

£550.00
Choose options