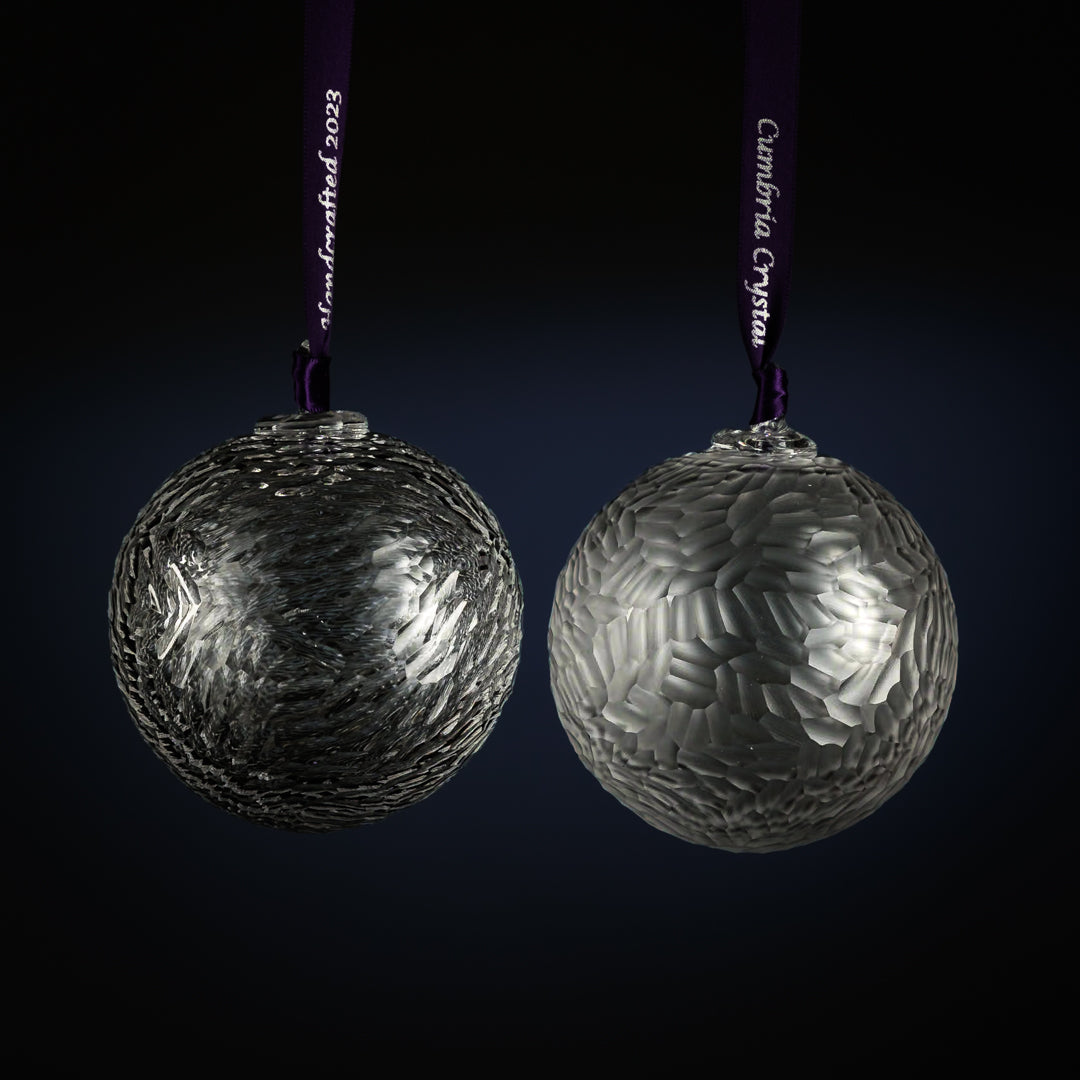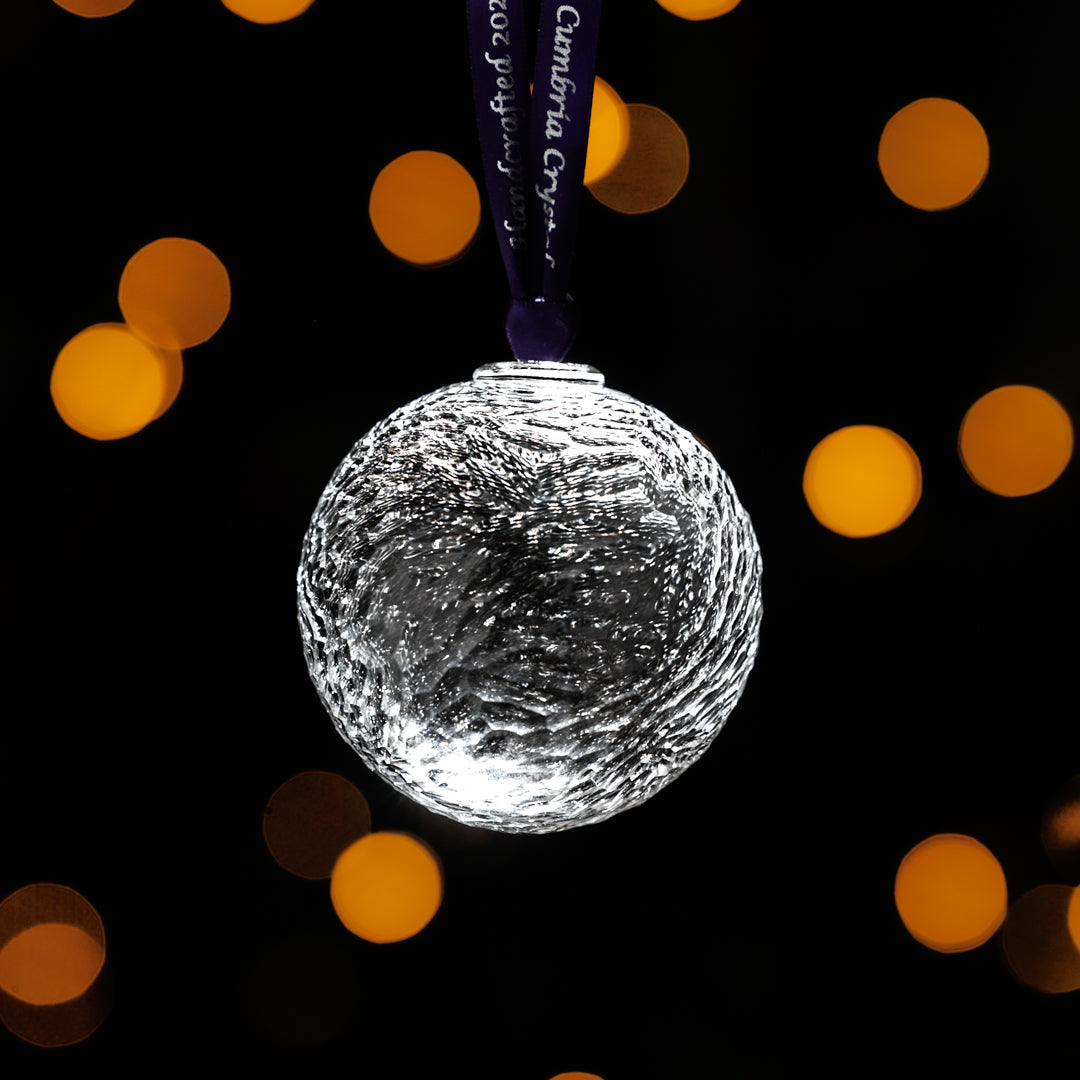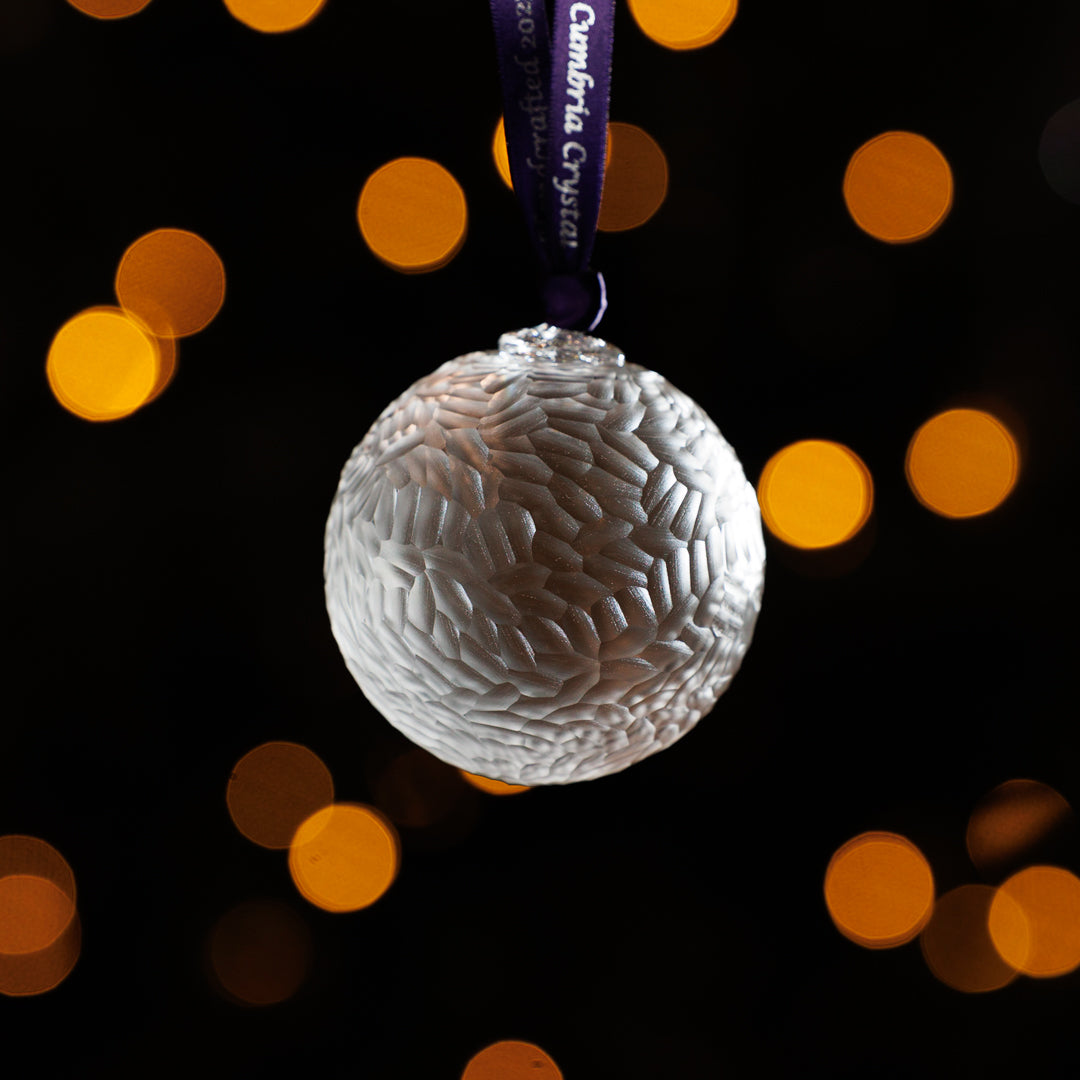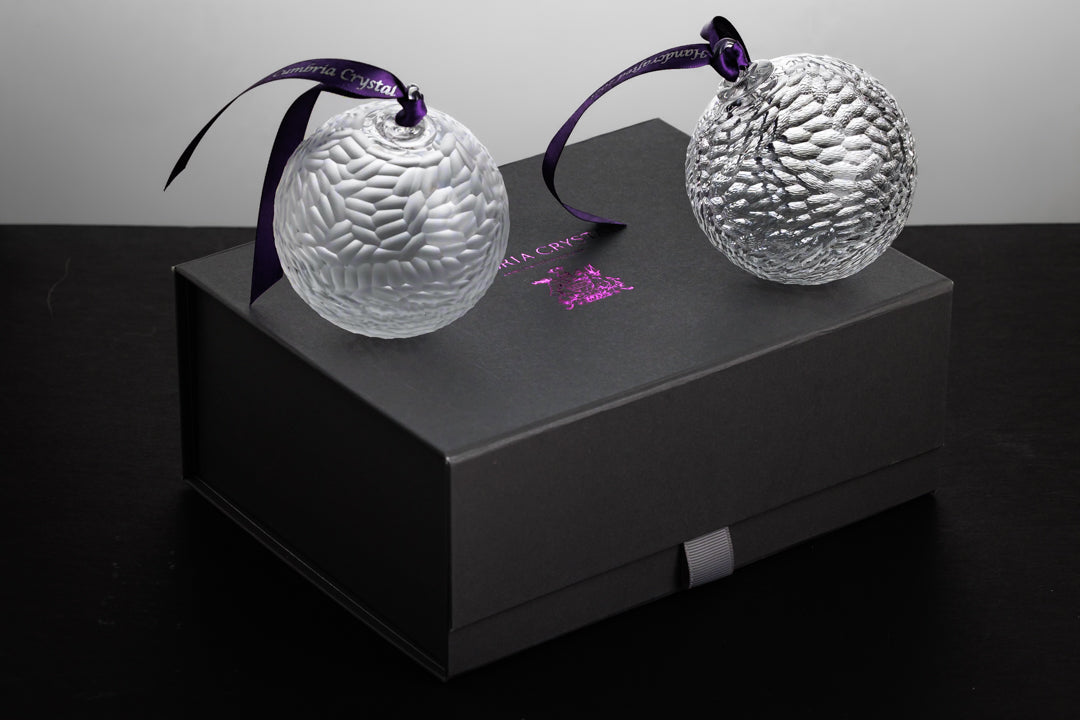 Christmas 2023 Crystal Baubles - Limited Edition Batutto Collection (50 pairs available)
SKU: GW-721-BAT2-X23
---
Christmas 2023 Limited Edition Bauble Collection (50 pairs)- A pair of polished & opaque Battutto cut lead crystal baubles: GW-721-BAT2-X23


This is a limited edition collection of only 50 pairs of the finest hand-blown and hand-cut, clear 24% lead crystal Christmas decorations especially produced for 2023.

Every bauble is meticulously mouth blown by a team of three glass blowers, each with a minimum of 15 years' experience. They are then hand carved on a diamond lathe  using the rarely seen Battuto technique. One bauble is highly acid polished to created a shiny aesthetic, contrasting with the other which is cut the same but is not polished as highly.


The purple ribbons have silver text reading "Cumbria Crystal Handcrafted 2023".

The Battuto technique was developed in France and Italy and uses a multi-faceted wheel engraving process intended to represent beaten, or planished, metal. The cuts are hand-cut to differing depths, using a diamond lathe and with overlapping irregularity, to create a faceted fish scale or hammered metal effect.

The process originated in the early 1900s, notably from the Daum glass works in Nancy, France. In Murano the process was a favourite of Carlo Scarpa at Venini & Co, as well as with contemporary Italian master glassblowers Lino Tagliapietra, and Davide Salvadore.

This cutting technique is ideal for our apprentice glass cutters, whose training is typically five years, as the free-form nature of the technique enables them to practice and refine their creative skills with a slightly more forgiving design.

This product is supplied in a branded Presentation Box.
Standard collections - Our products are handcrafted by our small team of artisans on a made-to-order basis. If your product must be handcrafted especially for you, we will be in touch to inform you of this and advise you of an anticipated delivery date. You will not have to wait any longer than 8 weeks if we do not have your order in stock, but we always endeavour to deliver to you much sooner than this. If we are unable to deliver your order in time for a special event, you will be given the option of a Commissioning Letter that can be gifted whilst waiting for your crystal to arrive. Please state in your Order Notes if you require for a certain date.
The Outlet at Cumbria Crystal - All items featured in The Outlet are in stock.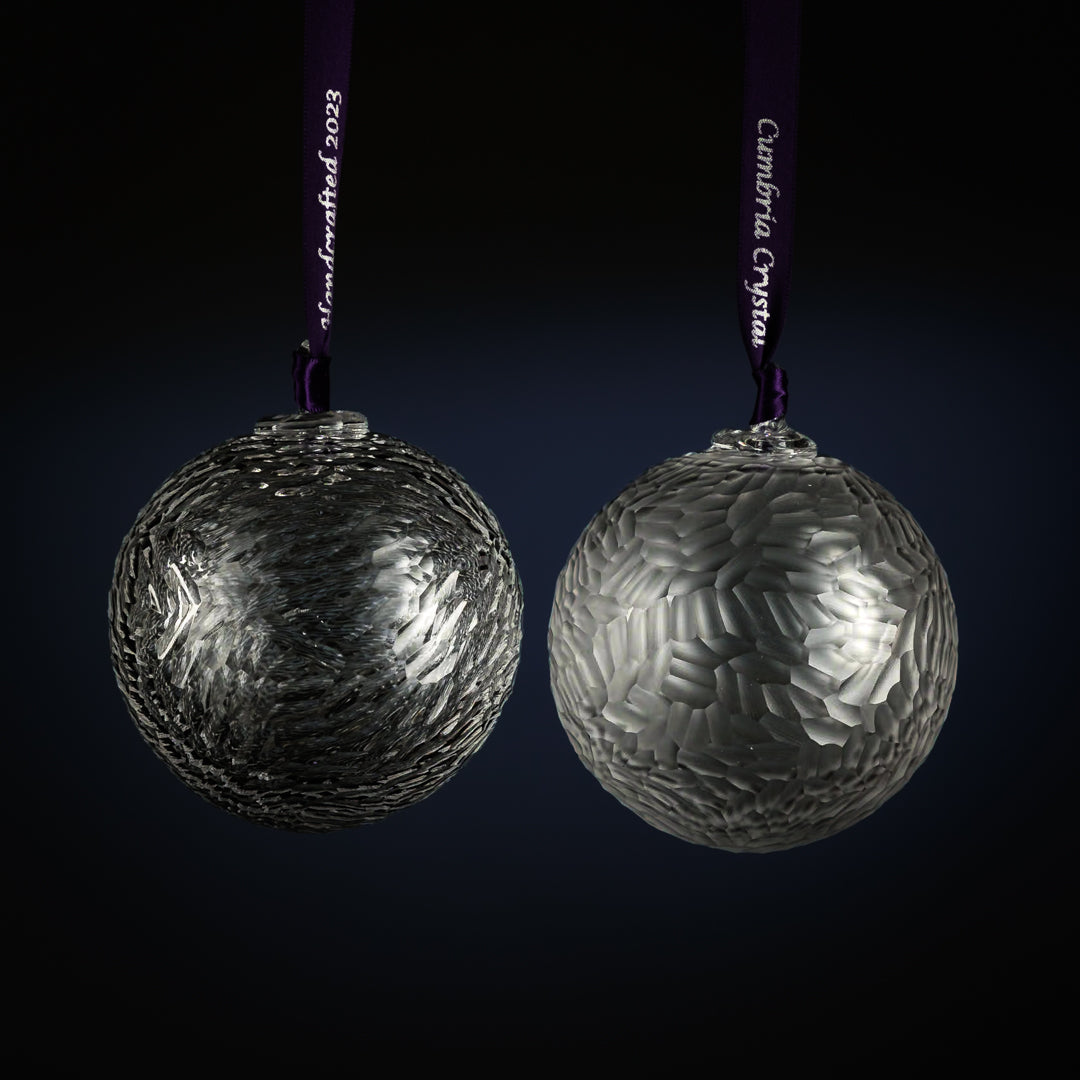 Christmas 2023 Crystal Baubles - Limited Edition Batutto Collection (50 pairs available)
Sale price

£150.00
Regular price
Choose options